Festival season is in full swing and I'm slightly jealous of all you lucky ducks who are going to Governor's Ball, Osheaga, Lollapalooza, WayHome etc. My festival days are over on hold…..I mean I'd like to think that I'm the cool parent who brings their cute baby with the tiny ear muffs to a music festival but who am I kidding? I can barely look after myself for a weekend in a crowded place with the hot sun beating down, let alone a baby. 
I'll have to live vicariously through all you festival goer's Instagram posts but in the mean time I've put together a list of this year's Festival Must-Haves over on the Influenster site so check that out if you want to see the latest style trends from Coachella.
Here is my round up of Festival Beauty Bag essentials. For most items, I've generally opted for more affordable products. That way it's far less of a disaster if things get lost and they won't cost a fortune to replace.
First Aid Beauty Caffeine Matcha Wakeup Wipes – I wouldn't typically incorporate wipes into my every day skincare routine however they are very handy for travel and festivals. These Caffeine Matcha wipes from FAB will remove makeup, dirt and "festival glow".
Batiste Hint of Colour Dry Shampoo – If you have dark hair then you've likely struggled at some point to blend out the white powdery residue that dry shampoos leave behind. Batiste's tinted range are a life saver, you could easily use these without a mirror and they add a nice little oomph of volume too!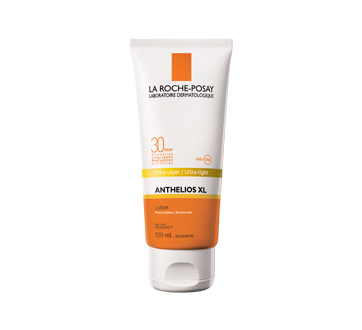 La Roche-Posay Anthelios Lightweight Lotion – A really nice lightweight sunscreen (available in SPF 30 or 60) for face and body so you only need to take one product. These 100ml tubes are compact enough to keep in your bag.
Jack Black Lip Balm SPF 25 – A light but moisturizing lip balm with SPF. Comes in a convenient squeeze tube that's easy to keep in your pocket and won't get messy. Great selection of flavours (Grapefruit, Mint, Lemon, Black Tea & Blackberry, Shea Butter). I personally love the lemon scent!
Goody Hair Elastics – You can never have enough of these and there will always be friends who need one. Take many, stack them on your wrist….thank me later.
Compact Mirror with scary zoom – If you are camping out, these little mirrors are handy for when you want to throw on some quick makeup. Regular mirror on one side and scary double zoom on the other. Sephora always has a chic looking selection of compacts but really….the free ones that come with the gift card will do the job just as well.
IT Cosmetics Your Skin But Better CC+ Cream with SPF 50 – It really does look like your skin but better, a lightweight medium coverage that blends seamlessly into your skin. The packaging is a durable squeeze tube with pump, you don't have to worry about anything breaking or spilling. The product applies and blends beautifully by just using your fingers. I can't rave enough about this product!
Maybelline Fit Me Concealer – Oil free light to medium coverage concealer. Doe foot applicator for quick application and an all around easy to blend formula.
Joe Fresh Tinted Brow Fix – A bit of a bargain find, the Joe Fresh tinted brow gel does a great job of keeping brows in place. I will forewarn you though, you need to wipe the brush off the first few times you use this because there is a lot of product that clings to the brush and it very quickly can get out of control with the caterpillar brows.
Charlotte Tilbury Beach Stick in Ibiza – A foolproof natural looking cream bronzer stick. You really can't apply this wrong, it's subtle and highly blendable. It leaves your skin with the perfect sunkissed beachy glow.
L'Oreal Voluminous Waterproof Mascara – An oldie but a goodie! This one has been around for years but it just works well, definitely a drug store fave.
Lise Watier 24 HRS Glam Eyeshadow – These waterproof & smudge proof eye crayons stay put all day. I was actually very impressed with the formula and how buttery and smooth they are to blend with your finger. Eleven great shades to pick from, I like the Bronze Glam in particular.
Let me know in the comments below if you are heading to any festivals this summer and what's on your beauty bag list.